Ohio River Scenic Byway
The Ohio River Scenic Byway in Southern Indiana is your gateway to adventures. Discover antique shops, artist studios and farm markets. Paddle a canoe, explore a cave, camp under the stars. Tour stately mansions, sample artisan wines and stay at a bed & breakfast inn. Try your luck at a casino. With 302 miles of scenic roadway to explore, take a journey along the river and into the Heartland.
Come create your own Byway adventure!
In 1996, the Ohio River Scenic Byway was designated one of the original 14 National Scenic Byways in the United States.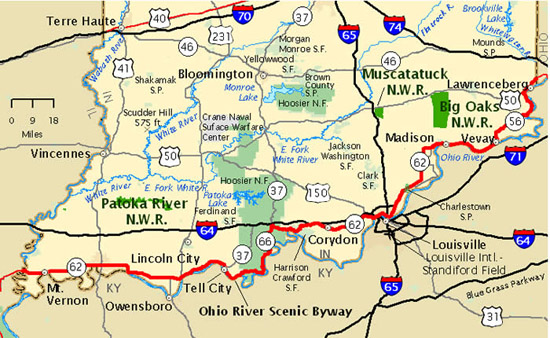 Looking for the Ohio and Illinois portions of the byway?
Ohio River Scenic Byway of Ohio